Pre Listing Home Inspection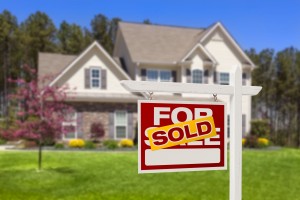 A Pre-Listing (or Pre-Sale) home inspection is a smart step to selling your home. You can get ahead of the game by calling AdVantage Home Inspections before listing your property.
There are several benefits of a Sellers Pre-Listing Inspection. The main benefit is that you will be prepared for the sale – if any problems are discovered that need to be addressed, you can have the repairs or improvements done on your own terms & on your own schedule saving you time & money.
What Do Pre-Listing Home Inspections Include?
A pre-listing home inspection is performed using the exact same TREC (Texas Real Estate Commission) Standards of Practice and Code of Ethics as a buyer's home inspection. The inspector will perform a visual non-invasive inspection of the home's major systems.
You'll benefit as a seller, because a home inspection:
Alerts you of safety issues prior to potential buyers visiting your property
Ranks and prioritizes deficiencies
Allows you to make any necessary repairs
Assists in property evaluation
Makes a property more appealing to potential buyers
Provides an unbiased assessment of the property before negotiations begin
Helps avoid renegotiation during the selling process
Reduces the risk of potential buyers walking away because there is no time for a home inspection
Additional Reasons For A Pre listing Inspection-
1. It allows the seller to make repairs before listing the home

Sellers that have pre listing inspections will then be aware of every issue present in the home and can make repairs to make it easier to sell. The International Association of Certified Home Inspectors explained that making repairs before listing a home can help it show better.
If the seller chooses not to make the repairs, he or she can at least be aware of issues present in the home, which allows him or her to fully disclose this information to potential buyers. It also gives the seller more leverage during negotiations because he or she will not be unprepared.
Sellers may be able to convince buyers to waive their home inspection contingency if the seller presents them with a copy of the pre-listing inspection.
2. It ensures a smoother, more efficient transaction

When issues are discovered during a pre-listing inspection, the seller can either have them fixed ahead of putting the home on the market or choose to disclose the issues to potential buyers. Either choice will make the home sell faster because it will prevent the buyer and seller from becoming entangled in long negotiations after the buyer has an inspection.
Because the issues have been disclosed ahead of time, the buyer will not be surprised by anything and will be less likely to walk away or demand a lower price for the home.
As explained in Home Gain, a provider of online marketing programs that connect real estate professionals with buyers and sellers, homes that provide buyers with the results of a pre-listing inspection give the buyer the opportunity to decide well in advance if he or she wants to purchase a home despite its issues.
3. It helps the seller and his or her agent more accurately price the home

Sellers who do not wish to fix the issues revealed during a pre-listing inspection can factor the repair costs into the asking price of the home and explain to buyers that while the home has certain issues, they will be getting it for a lower price as a result. Conversely, sellers who do decide to make repairs or who come up with a clean home inspection can ask buyers for more money.
4. It saves the seller money

When issues are discovered during a buyer-initiated home inspection, the buyer and seller will enter into negotiations to determine who will cover the costs of repairs. In general, buyers tend to significantly overestimate the costs of these repairs, and the seller loses far more money than he or she would have paid to have completed the repairs before listing the home.
5. It makes the seller more trustworthy

NACHI called a pre-listing inspection "the ultimate gesture in forthrightness on the part of the seller." By disclosing any issues in advance, the buyers can feel confident they are making a deal with a trustworthy person who is not trying to hide anything.
An important benefit that may help you stay away from potential legal issues are that the findings of the pre-listing home inspection should assist a seller in completing the required disclosure statement about their home.
Want to Sell You Home Faster & For More Money?
Having a pre-listing home inspection performed and advertising your home as having had one performed recently, can help make your new listing stand out above the crowd and can help attract otherwise weary potential buyers.
Advantage's professional home seller's inspection is a complete visual examination of the property by a licensed and experienced professional. Your certified pre-sale inspection report includes a detailed list explaining conditions that may affect the sale of your home.
If you want to know more contact us at (979) 848-7885.