New Construction Inspection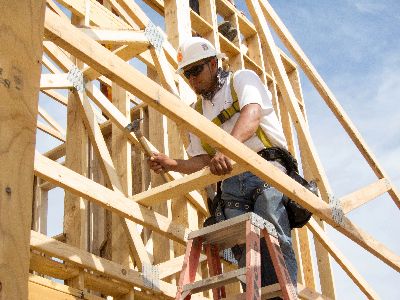 The question we hear a lot is "Should I get an inspection on a new construction home?"
At Advantage Home Inspections, we highly recommend having  a Texas Real Estate Commission licensed home inspector perform a new construction inspection of your new home during early phases of construction.
It's really helpful when more of the house is visible however, if the house is in advanced stage like dry wall, it's still important to get a home inspection on a new home. The walk-through with the builder is just not enough.
Beware of Defects
There may have been heavy rain before the roof was completed or when the slab was poured. The slightest defects can cause serious damage that may require substantial costs years after you've moved in.
Our inspection starts with a review of the plans and specifications before you give it to a contractor. Our report contains recommendations on various subjects including methods and materials, waterproofing, possible trouble areas with the unit and security problems.
A comprehensive review from the slab and foundation point to the last walk through Inspection can help optimize efficacy, comfort and durability of your property.
Our inspection process includes multiple visits while your home is being built including the following:
•           Inspection of the foundation footings prior to pouring concrete.
•           Foundation inspection including pilings or slab prior to framing.
•           Waterproofing of foundations and backfill.
•           Framing, electrical & plumbing inspection before drywall installation.
•           Confirm use of agreed-upon materials and proper installation of components.
•           Recommend radon resistant construction.
•           Final walk-through inspection with the owner before finalizing the contract.
•           Additional walk-through inspection prior to end of 12-month warranty period for your new home.
New Construction Services and Inspections
These inspections can prove that a structure of high quality construction and design may not have violated the building codes, but can be far from being ideal for occupancy.
Our home inspection services will meet and exceed your new home's needs. Certified and bonded inspectors will help you determine the safety and investment of your new home.
With our experience and technology…
we can detect problems that can't normally be seen. We deliver a one-stop shop solution for our clients. This ensures that every detail is addressed through a consistent, single point of contact with the support of our full team of experienced project managers and supervisors.
For an obligation free quote contact us at (979) 848-7885
Building a home with a well or septic? Advantage Home Inspections offers these professional services as well. Call US Today!