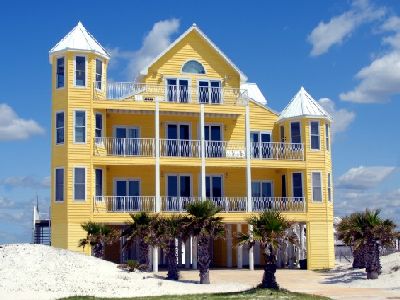 Need A Beach House Specialist?
Beach House Inspections by Advantage Home Inspections Save You Time And Money!
The Advantage Home Inspection team has years of inspecting beach homes. Beach houses are a slightly different type of home.
Why? It's simply due to the constant abuse nature throws at them everyday. AC condensers rust faster, electrical outlets and lighting are subject to increased corrosion. Things held together with fasteners fail more often and we could go on and on.
But the point is if you are planning on buying a beach house in Galveston or Brazoria county, you need to contact the beach house specialist… Eddie Rape with Advantage Home Inspections. Eddie is an licensed expert in his field and highly experienced with how beach houses are built and their inherent problems.
We Offer Inspections 6 Days a Week
Preferred Times Fill Up Quickly. Book Now!


Inspecting Foundations To Roof
Learn About Any Issues or Problems Firsthand


Full-Color Report With Photos
Sent By E-Mail
Let Advantage Home Inspections provide you with the 'information' you need to make an informed decision about the property being inspected in a clear, concise, and professional manner. We deliver an oral report on site and a detailed, electronic report to all customers following the inspection. Schedule your Beach House Home Inspection Today! Call Now… (979) 848-7885.