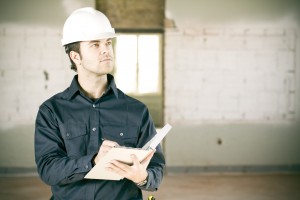 How do you know something is wrong with your home if there are no symptoms?
 A maintenance inspection will provide you with a detailed report about any damage found to the systems and structure of your home. It will also give you an indication of the overall condition of your home.
Regular and proper maintenance of a home's mechanical and structural systems is essential to increase its value over time.
Owning and maintaining a home is a significant responsibility. All of us live busy lives, so understanding the status of your home is often difficult. We often take a reactionary approach to maintenance and only address or repair something once it breaks.
Maintenance inspections should be performed every three to five years to identify and monitor certain conditions and components.
A maintenance inspection:
•           Gives blueprint of a home maintenance plan.
•           Prioritizes and ranks any deficiencies.
•           Provides recommendations and advice for repairs.
•           Helps to extend the life of home's structures.
•           Helps to decrease energy consumption costs.
Our maintenance and Safety Inspection will review all areas of your home that are related to proper maintenance and repair.
The inspection will review the following areas: 
•           Roofing and Attic/Foundation, Basement and Crawlspace/Plumbing System.
•           Electrical System/Heating/Cooling Systems/Garage/Interior Spaces.
A complete, detailed report will be generated for you that will outline:
•           Immediate Repairs, Maintenance Reminders, Monitoring Needed and Safety Items.
A maintenance inspection will provide you with a detailed report about any damage found, and potential problems to the systems and structure in your home. Contact us at (979) 848-7885